Rainbow Institute is a center for wellness practices, holistic healing and light body systems.
We are valued for our practice:
Our independent resident practitioners are diversified, and specialize in a broad range of alternative healing modalities, practices, and teachings. The center offers a range of valued services that assist one to center their mind, create peace, and assist their spirit find fulfillment.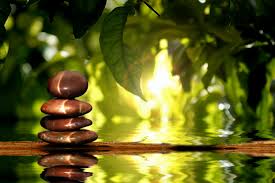 At Rainbow Institute you have access to services and teachings that help you to construct a plan to master your own natural state of well being. RI is dedicated to bringing forth messages of consciousness through our professional expertise. We teach and practice a holistic living toolset to foster mindful self awareness, we invite you to take a course here or work with our practitioners.
We have talented practitioners and teachers who have collected a unique array of services, tools and teachings. We understand how a hectic life can drain the systems and how to recover by finding mindfulness, instruction, techniques and practices to create wellness.  Our services remind you that you are a soul on your journey and with a plan can enhance your life.  Each practitioner and teacher offer  utilize and teach a unique array of tools  and wellness practices  that enhance healing on your journey. they can assist you to manage and function within common cultural and environmental and daily stressors, so that you may create and maintain your own degree of well being in harmony with your total self,  mind, body, and soul.
Our practitioner services support a natural healing pathway. Our teachings support giving to yourself and teaching you a tool sets for thriving.
RI's is a unique wellness center that is centered in the understanding and teaching that each of us is a spirit who has a body, and as a spirit can empower a unique pathway of  healing and creating in an enriched and balanced way. This is a holistic understanding. RI is aware of sustainable concepts that support well being, spiritual growth, expanding consciousness, mind-body-soul alignment, holistic healing, nourishing creativity, personal empowerment, sacred geometry, quantum regeneration and more. At the RI facility you will find masters of many modalities and teachers who are truly visionaries of the new era. We encourage you to look at each practitioners services, workshops, and class on demand offerings, each have something to offer your spirit you will certainly find liberating!