Sacred Jewelry
Rainbow Institute is pleased to represent KA Gold Jewlery, "where sacred science, art and spirit meet" Beautiful hand crafted designs by David Weitzman. David Weitzman is more than a jewelry designer. He's a man with a passion for helping people. His strong presence and ability to help those around him come from spending many years of his life studying sacred knowledge from around the world. David finds himself inspired by the generous feedback from people experiencing enormous life changes through wearing his jewels. Since the release of the Merkaba pendant, Ka Gold Jewelry's first design released in 1998 as a symbol of healing and protection, David has created dozens of jewels designed to inspire positive changes in people's lives. Below are only three examples of his beautiful work. You can visit all of his beautiful designs by clicking on the banner below to enter the store.
Phi Pendant -Gold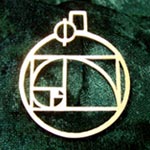 Phi is a constant value which is even more mysterious and profound in its implications than Pi (3.14…). Like pi, phi is a number with no arithmetical solution -From the bone structure of human beings; through the seed pattern of a sunflower; to the spiral of a sea shell, the phi proportion is there, underlying all biological structures, seeming to be a geometrical blueprint for life itself. Plato went so far as to call the phi ratio the "key to the physics of the cosmos"
Flower of Life Pendent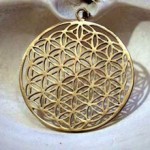 The whole universe in one jewel! The Flower of life pendant is excellent for healing and it helps in connecting you to your higher self. Where Math, Geometry and Spirituality meet The flower of life shape contains a secret shape known as the fruit of life. It consists of 13 spheres that hold many mathematical and geometrical laws. These laws represent the whole universe. Giving the flower of life to someone is like giving them the whole universe in one jewel.
Mother Earth Pendent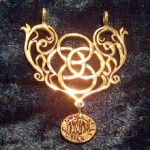 All profits from the sale of this gorgeous pendant will be donated to organizations that deal with ecological matters The mother earth pendant was created to express and strengthen the connection between us, humanity and the only home we have, Earth. /li>