Are you currently an experienced practitioner who loves their work and possibly likes to teach, host, or lecture? Are you looking for a healing, wellness, conscious living environment to hold practice in? To teach in? One or both? Would you like to work within a Holistic Healing & Teaching Center that has affordable Practitioner work space for your private healing practice?
Rainbow Institute is a unique holistic teaching and meditation center.
RI offers a broad understanding of wellness to include various natural well being practices, spiritual awareness, intuition, and supports sustainability in holistic living.
We encourage practitioners that share in a similar wellness and sustainable vision to share space within the center, we encourage teaching and creating a sense of community so that others may learn and grow towards their own degree of well being in mind, body, spirit.
Rainbow Institute is on the forefront of assisting one to create sustainable concepts that support spiritual growth , self awareness, well being, spiritual healing, creativity, joyful living and more. We have collected a unique array of teachings that teach one to spiritually manage and function within common cultural and environmental stressors, while enabling you to simultaneously maintain well being on a body, mind, soul level.
Rainbow Institute leases practitioner work space to individual independent wellness/healing or teaching who have their own unique business or practice.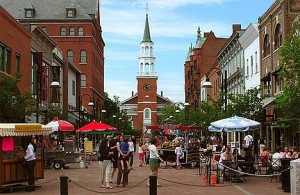 As a resident practitioner you would work independently under your own private or personal business and rent a private office share within the healing center. You would have the additional perks of being part of a healing and wellness community that shares marketing, events, space, and from time to time participates as a group in themed hosting(s) and public exposition sites.If you are a teacher or would like to run a weekly group you have opportunity available to you should you elect to partake in the community offerings of the wellness center.
RI is located on Church Street. Bus routes to all of Vermont are located here as well as a 2 hour gratis public parking garage for your clients convenience. The beautiful Church Street Marketplace is truly the heart of Burlington.
Practitioner work-space offices are shared with one other professional practitioner unless you rent a full room. (Availability and rent as of December 2014):
Part time (M-F 2.5 business hour days)part time sub- lease.
Full time (M-F 5 business hour days) full time sub- lease.
Room shares are during business hours Monday- Friday 9-5, Evenings and weekends can also be available with coordination with the RI center both honoring events, and room availability.
Classroom & group meet-up space is available for special occasions or occasional public requested venues.
Classroom & group meet-up space is available from time to time based upon requirements or proposal. Resident practitioners are encouraged to create public class offerings and receive a discount for all classroom usage activities.
To inquire about classroom send us an email:
The class meet-up room is cozy at 14,  but can seat up to 25 comfortably. The sanctuary of the atmosphere is cozy and would invite space for healing and nourishing the spirit. There is a tea bar and bathroom within the facility. While we mostly use the center for our own teachers, and practitioners to use from we would entertain hosting an event in a related field if we feel it aligns with the centers practices.