Your feedback is important to us, it gives you a voice and helps us to improve our offerings. Weather it was a course, service, a teacher, workshop lecture, or practice you help in a monumental way by commenting.
Could you take the time to assist? Have you worked with a practitioner or teacher at the RI center? Please write to us. You may call us to discuss your experience or connect with us by using the form below: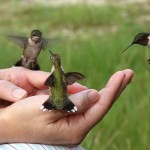 If you have had a session or class with any practitioner or teacher affiliated with Rainbow Institute please fill out this form.  Thank you in advance for your participation and contribution to the integrity of valued programs. The teachers and service providers at RI strive for excellence, your testimonial or feedback will be helping others.  We sincerely appreciate a moment of your time and have provided this very simple form as a convenience. We thank you and value hearing from you and hope to see you again in the near future.
With gratitude, thank you for taking a minute of your time to send your review. 
---