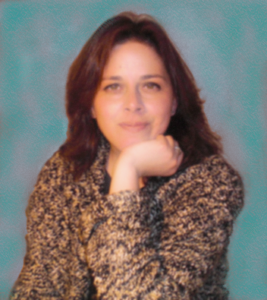 Cynthia is a personable person who loves to work but also enjoys being a student to life.
She enjoys her personal time as well as her profession. You may see her taking bike rides with her husband, long walks with her dogs either hiking or by the lake, she enjoys gardening, hiking, drumming, sewing, drawing and artistic creativity. She loves being a mom, and enjoys her life in Vermont.
Keryla Ayurveda Academy:
Ayurveda Wellness Counselor, Certification, NAMA:  Preparation for certification in the Vedic Sciences for counselor in health, well being of mind, body, based upon Ayurveda healing and alignment techniques for authentic (Prakriti) constitutional wellness. Certification for nutritional counseling, holistic and herbal and well being  counseling, lifestyle choices and goal work consultations. Continued Education and Classes: Wellness Alumni
Jyotish Vedic Cosmology, Certification: Vedic Astrology and Natal Chart Readings. Understanding the Light Body on a Vedic level. The ability to map a plan utilizing a natal chart, understand original birth Prakriti and how to strategically plan for wholeness  utilizing the Jyotish perspective.
Meditation & Wellness Center of Hawaii, also known as the Clairvoyant Training Center of Hawaii:
Spiritual Teacher & Leadership Training: 5 Years Spiritual Leadership & Teacher Training: Professional Practices, Non-Denominational Minister & Spiritual Wellness Counselor,  Spatial Relationships Defining & Holding Space, Understanding Spiritual Anatomy, Chakras, Meridians, Aura & how they correlate with mind, body, emotions & causal systems. Counseling: Reading, Listening & Mindfulness. Energy Work, Light Body Practices,  Energy Medicine Trainer, Spiritual Healing Techniques & Spiritual Leadership.
2 years Continued Education and Classes: As a graduate.
Miscellaneous Education in Relationship to Spiritual Purpose & Healing: Quantum Field Studies- Understanding Quantum Mechanics, Sacred Geometry, Soul Purpose, Crystal Healing Therapy, Theta Healing Techniques, Christ-force Healing Techniques, Energy Medicine Therapy, Spiritual Healing: Chakras, Auras, Spiritual Anatomy & Wellbeing, Kundalini, Reiki Master, Meditation Teacher, Healing Breath-work, Light Body.
Education in the Arts: Certificates in  Interior Design, Furniture Design & Artwork
St Johns University:  Degree in the Liberal Arts & Sciences