Spiritual Development Instruction with Cynthia Warwick Seiler is a unique experience, her Soul Purpose Development Curriculum offers you one of a kind metaphysical training that you can use daily to enhance everything in your world.
"She is one of the rare teachers who teach practical application metaphysics this enables you to empower your create a lifestyle that is holistic, spiritually aware and in right relationship to your own individuated truth leaving you empowered in your day to day. This course teaches you tools to expand your intuition, create a clear vision of creativity, find your empowered space, use skill to spiritually heal, and learn about your souls anatomy and functional sacred geometry in a really appealing fundamental-unique way"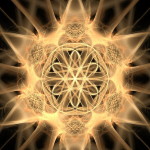 Soul Purpose Development is a course designed by Cynthia Warwick Seiler from over 25 years of metaphysical, intuitive, counseling, modality, and holistic study as well as her own spiritual training. She teaches some of the most profound energetic tools of their kind and is an exceptional, masterful teacher. Cynthia is strongly skilled at teaching complex metaphysical information in a way that is easy, simplified and clear so you can apply metaphysics to your practical daily life. She is skilled at teaching a student to take steps to expand consciousness, awaken, intuition and apply a tool-set of self transformation techniques that assist a student to advance in constructing/cultivating soulful purpose. She is a visionary, an artist and incorporates special awareness she gained as a professional intuitive into her instruction.
The Soul Purpose Development Course
Brochure
Cynthia's SPD & All Course Offerings & Enrollment Form combined brochure for 2015
---
Soul Purpose Development Student Testimonials:
"Module One is a wonderful class. The tools we learn are invaluable, I use them almost everyday. I feel emotionally stronger and more centered in my truth.
The setting is nice too, I love that Cynthia encourages an amusing and playful attitude. It is a safe place with no pressure. So happy with what I have learned and certainly will be going back for module two! " K.R.– VT
_____________
"When I entered Module 1 I was well into some major life transitions–starting the process of divorce, leaving my business of 6 years, looking for a new job–big, stressful stuff, especially with two kids. The first thing I want to say is I think the tools have played a big role in helping to keep me from getting dragged down into the trenches of stress. One of my favorite tools for that is the sticky rose. When issues flair in the divorce I can use the sticky rose to help reset me to my own frequency, cleaning out those negative thoughts that inevitably creep in. S.M.- Vermont
_____________
"Thank you for the great classes, I am having fun with them, how wonderful! These tools and meditations are amazing. After class 6, I was over come with so much joy, it was a little over whelming, I'm still coming down from it. "
_____________
"Before I started Module One with Cynthia, I was going through a mini-crisis. I just moved back to Vermont with my husband, was trying to start a company, and just felt like my world was turned upside down. I placed myself in survival mode as "my plan in life" wasn't working out as I thought. I was wondering all the time why I was feeling anger or sad, I was putting too much pressure on myself to accomplish things, my relationships with people were not as connected or stable as I wanted them to be, and I was not thinking clearly on decisions I was making.
As I took the journey through module one, it really opened my eyes and heart to what was around me. Life is what you want it to be and you have to truly believe that. I learned the tools needed to slow down!, stop being so serious, laugh and be happy, ground my thoughts and energy, release energy that wasn't mine, build my Aura, connect to my higher self, connect to mother earth, protect myself from other people's energy/thoughts, and manifest.
It was crazy how things quickly changed – I thought clearly on all my decisions and I had confidence in the decisions I were making. The questions I was going crazy over trying to find the answers came more easy to me and I was took paths I normally wouldn't. The most important thing I re-learn was to love myself and just be happy…life is what you want it to be." K.A.- VT
_____________
---
Goddess Within Course Testimonials:
"Cyndi, thanks so much for the tools for feminine empowerment class! It really taught me to be more playful and less serious in my life. I feel more confident that my soul can get genuine freedom of choice!! Life doesn't get more heavenly than that!! So much fun thank you!!!!!!!!"-Lisa, Isreal
_____________
"I have been getting psychic readings with Cyndi a while now. Amazing!! life transforming! I would recommend her to everyone. I feel that the 4 week class made my life and relationships so much better! I received tools for releasing negativity and ones to fill my heart with joy and abundance.I learned to be more of who I truly am and let go of masks. I learned about the beautiful spiritual world, apart from a specific religion. Most important- I got to meet new amazing women and share a great experience! So much fun! Thank you Cyndi!!!"
Thank you so much for a great class!!! I feel like a new person this morning! Thank you thank you!!!!"
"This divine healing space you have created is so powerful, yet loving & gentle. I am filled with Gratitude for your commitment to bring this out to the world!" D-FlA
_____________
---
Cynthia is a talented, dynamic, teacher with valuable course offerings and spiritual awareness instruction:
"Cyndi Warwick Seiler gave an enlightening workshop on Sacred Geometry on Saturday Nov 12.
She talked about emotions and the different frequencies of energy they hold and how they can raise or lower your overall energy levels. Cynthia showed how keeping your vibration high can prevent illness.
She also brought some cool geometric shapes to explain the process of creative ideas and the life cycle of a desire.
Cynthia explained Metatron's cube in a way that even the mathematically challenged could understand.
She also led the group through some meditations that everyone felt a positive change after participating in.
Cynthia stressed the importance of each persons own validation of themselves and their beliefs to be the key to optimum health. She has amazing teaching skills and obviously knows her stuff! We look forward to having Cynthia teach us more." CC Chapter: American Society of Dowsers: Vermont: -MBG"
_____________
---
To find out more about the courses offered by Cynthia Warwick Seiler, you may contact Cynthia directly with questions and interest at 802-671-4569, or submit your email address below to be included in her course announcement email list.