Cynthia is an Intuitive, a Visionary, Lecturer, Certified Wellness Counselor & Energy Medicine Teacher. She has achieved a natural state of excellence as a Professional Intuitive, and understands the metaphysical nature and geometry of well being, as well as a profound understanding of the mechanics and underlying factors of imbalances.  Her understanding is profound, as through multiple offerings can work with you on healing pathways. Her Kindergarten approach to her work allows everyone  the invitation to relax and be in enjoyment while partaking in any or all of her offerings. Her skill and reading style is both unique, allows for ease, she aligns to work with you where you are at, and supports your personal goals and transformational steps. She is a leader in her field.
Cynthia has a valued understanding of the human body's Spiritual Anatomy, Sacred Geometry, and how the etheric dimensions influence the physical world of our life, body, and our everyday reality. She is able to apply this knowledge not only to assist you to create, heal, understand, and potentially transcend limitations, but to help you understand your own gifts so you may begin to create a day to day reality that informs from your higher self, restores a safe place for your own individuated truth, and if you partake in her counseling offerings she may assist you to create a pathway for renewed wellness and purpose.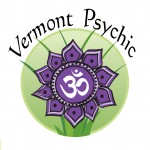 Cynthia's passion is in teaching others how to live spirited natural lives empowering the talents and gifts within their own unique being. For her it is a joy to see a client open up to to express their own souls purpose, utilize their gifts, talents, essence, and expression in empowerment. In classes, readings or counseling sessions you get a sincere hello that sees you as a capable soul and then some.
Cynthia has worked with individuals, corporate entities, animals, fellow psychics, and class groups to assist in bringing their spirited self into their bodies to have more meaning, purpose, joy, well being in their daily living. She has worked and studied all over the world and is valued as a leader in her field. She has a unique talent and is an exceptional psychic that uses her gifts with mindfulness to provide valuable information that has helped people transform their  lives.
---
You may contact Cynthia by phone at 802-671-4569, email at the Rainbow Institute by using the contact form below: Cynthia is available in person, via telephone, and skype  for long distance sessions, classes, lectures, she works by appointment.
---