Life is the canvas of your soul, it is your purpose waiting to be discovered, envisioned, expressed. Having a soul purpose and life coach is a tool of profound self discovery and validation to your highest path.
Cynthia is extraordinarily skilled in Soul Purpose development and training. Her Soul Purpose and Life Coaching program is a fantastic one to one experience. This is a six month specialized personal growth manifesting and empowerment program.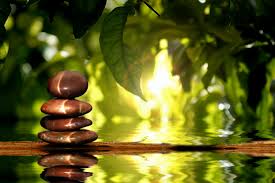 The Soul Purpose- Life Coach program requires a minimum of 1 year commitment, where you commit to union with your higher self, work on your souls flow, encourage creative dreams and visions and be a willing participant in removing doubt, distraction, and where you get in your own way. Cynthia's coaching will help you take flight.
Sessions are tailored around your unique requirements, and developmental process of goals, transformation, growth and healing. There is a program rate-inquire.
Cynthia's soul purpose training and life coaching agreement with you is both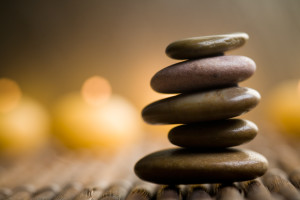 unique and very simple, with guidance, psychic, communication, modality inclusions, and counseling support she makes mind-body-soul transformation and energetic shifts an easy and enjoyable process. In your sessions you can enjoy a combination of reading, spiritual healing, counseling and learning. if her Ayurveda Counseling work, or Energy Medicine work is aligned with your Soul Purpose goals, or you have interest in creating a package, you may ask for inclusions and discuss with Cynthia your idea, as they co-inside well, however they are independent offerings.
Soul Purpose Training is a great way to heal with light as your own higher self and highest guides are part of your commitment and experience in her work with you. You learn an effortless alignment technique that you can use too.  Enjoyment is in working with her. Allot of times in the sessions a client opens up their own intuition and enjoys the experience, the sky is the limit when you intentionally expand and connect to your own higher presence to experience the inner I Am! The Soul Purpose program is simple, unique, can be tailored to your personal goals, and has experienced many profound results.
Client Testimonial:
I have been working with Cynthia for over 4 years through her soul purpose life coaching program.  It has truly been the most authentic, empowering, and awakening experience.  To find a life coach that can work with you from the level of your soul self is priceless beyond measure.  Cynthia's unique gifts allow her to directly work with you at the level of your higher self, and to assist you in learning tools that are innate to your soul's essence so that you may also work from the level of your higher self.  The results are truly profound.  Your own awareness and consciousness expand; you experience more peace, clarity, and healing; and you begin to see your inner and outer worlds transform to align with the highest expression of your soul self.  In working with Cynthia, you will find that she is truly a gifted spiritual teacher and just a delight to work with.  While you may begin working with her as a life coach, you will soon find her becoming your life-long coach."  -SS-NYC
Cynthia's unique soul purpose coaching sessions are great tool for anyone who is on an ascension path, wants to expand their dream or light body, or has goals, has a dream, vision, or life's plan or purpose that they want guidance on, has energetic maps they wish to handle with support, wants to transcend or heal an issue of importance, and or wants to bring their own spiritual growth and awareness to the forefront of their pathway so that mindfully a higher vibration/vision can consciously come into fruition by being aligned with their higher self and I AM Presence during the entire developmental process.
If you have questions about this or any of Cynthia's offerings  ask  about it…Your questions are welcomed. If you have a goal, dream, vision, are on an ascension pathway, a change of life, a period of growth, looking work out a problem, heal, shift, achieve and want to do so in alignment with your own individual nature and higher self, feel intrigued…
Cynthia Warwick can be reached at 802-671-4569 at RI: info@rainbowinstitute.com